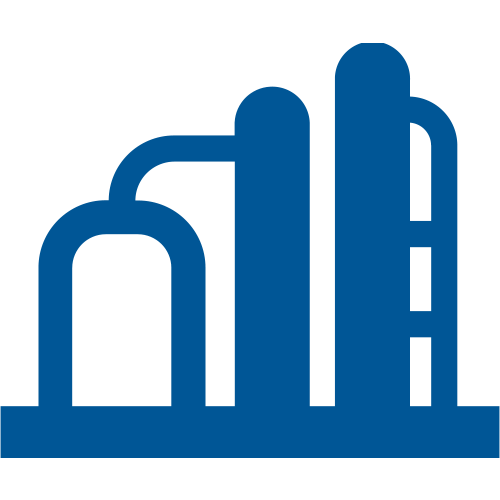 1. Hydrogen production process – Hydrogen capture and impurities removal
RotaSep
®
is a reliable and robust choice for liquidgas separation applications for process gas purification, removing impurities in the process gas, during the hydrogen generation process.
A RotaSep
®
pre-separator can be installed before the Hydrogen generation process. Removing containments that can poison catalysts, reduce the Hydrogen production yield, and damage sensitive equipment.
A RotaSep
®
post-separator after the Hydrogen generation process, can increase the Hydrogen production yield and remove by-products.
2. Hydrogen pipeline - impurities separator
RotaSep
®
is an optimal solution in Hydrogen distribution, either in Hydrogen pipelines or in "Hydrogen-on-tap" applications, the RotaSep
®
can remove impurities that might be present in the distribution network, causing poor quality Hydrogen or high maintenance costs.
A RotaSep
®
Hydrogen pipeline impurities separator can be installed in the network. Due to it's compactness, it can be easily installed and applied in areas where space is limited.
The high separation efficiency and robustness of the RotaSep
®
also enables impurities (such as hydrocarbons or black powder) to be removed from the pipeline, reducing the cost of maintenance.

3. Hydrogen batteries – condensates separator
RotaSep
®
effectively tackles the challenges of using Hydrogen batteries (on boats, trucks). During the regeneration of Hydrogen in Hydrogen batteries, condensates might be carried over into regenerated Hydrogen gas
The RotaSep
®
due to its size, high separation efficiency and low weight, was the go-to solution for removing condensates in the Hydrogen battery regeneration process. Our solution compactly separated the condensates and kept the total system compact and lightweight.
With no need of replacement filters, it allowed the total system to be low maintenance.